Larkin And Associates has been Your Trusted Flooring Partner since 1996.
We have built a long-standing reputation for providing commercial and residential professional flooring services that meet our customers' specific flooring needs. Commercial Property Managers, Facility Managers, and Building Owners appreciate our expertise and thorough approach. We also take pride in assisting Homeowners, Landlords, and others with their residential flooring needs.
Most of our clients' work started as small areas or flooring repair jobs. Over time, many of these small jobs turned into bigger accounts. Our dedicated team understands the problems our clients are presented with, understands that flooring is an investment, and most of all understands that our clients want to make good decisions without having to become flooring experts.
We are worried about day 100, day 1,000, and day 10,000, not just about day one. We believe in transparency and full disclosure. Some flooring companies try to sell commercial and residential clients a bill of goods. That is not us. We do not need to play games because our flooring is priced right to begin with.
We are community based, and we have a vested interest in your satisfaction. If it sounds like we take flooring pretty seriously, then you are reading us right.
We are always here to answer your questions and to guide you through flooring investment decisions. If we have a specialty, it is working with whoever has a vested interest in the flooring to make sure they get their return on investment. Whether it is a half-day project or a six-month endeavor, we will partner with you to get the job done right.
Why we do what we do: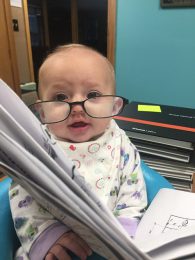 Live well, have fun, and serve others. Exceed expectations, reinvest, and give back. Those are our mottos at Larkin And Associates. Flooring is simply the vehicle that gets us there. We are either serving you and your family or spending time with our families and our communities. It is a great way to make a living, and we do not take that for granted. We are extremely thankful for the many customers who have come to rely on us for all of their commercial and residential flooring needs.